DC/Marvel: Age of Infinite Heroes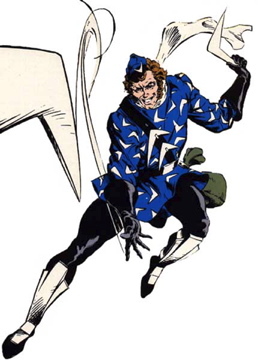 | | |
| --- | --- |
| Name | George "Digger" Harkness |
| Codename | Captain Boomerang |
| Species | Human |
| Age | 30s/40s |
| Affiliation | The Rogues |
| Powers/Abilities | |

Captain Boomerang also known as Digger Harkness is a known criminal and member of The Rogues. He uses trick boomerangs and can still be a handful for The Flash, just like all the other Rogues.
Background
Personality
Logs
Ad blocker interference detected!
Wikia is a free-to-use site that makes money from advertising. We have a modified experience for viewers using ad blockers

Wikia is not accessible if you've made further modifications. Remove the custom ad blocker rule(s) and the page will load as expected.