DC/Marvel: Age of Infinite Heroes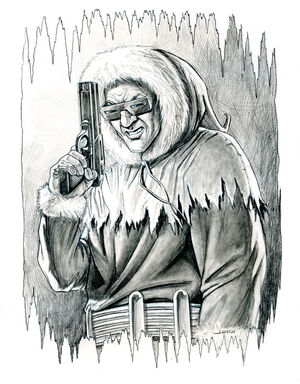 | | |
| --- | --- |
| Name | Leonard Snart |
| Codename | Captain Cold |
| Species | Human |
| Age | 30s/40s |
| Affiliation | The Rogues |
| Powers/Abilities | |

Leonard Snart a.k.a. Captain Cold is the leader of The Rogues and a professional criminal. He has been in and out of prison quite a number of times and lacks a secret ID. He is the older brother to Golden Gilder and formerly a supervillian to Barry Allen. He has recently gotten the team reactive for a show down with the new Flash.
Background
Personality
Logs
Ad blocker interference detected!
Wikia is a free-to-use site that makes money from advertising. We have a modified experience for viewers using ad blockers

Wikia is not accessible if you've made further modifications. Remove the custom ad blocker rule(s) and the page will load as expected.