DC/Marvel: Age of Infinite Heroes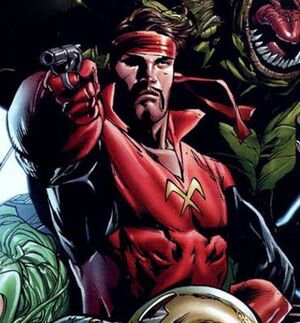 Name
Christopher Summers
Codename
Corsair
Species
Human
Age
40s
Affiliation
Starjammers
Powers/Abilities



Pilot
Swordsmanship
Marksmanship

Corsair a.k.a. Christopher Summers was a Major in the U.S. Air Force. Him and his wife was kidnapped by the Sh'iar and believed dead by their sons Scott and Alex Summers. Still, even when escaping slavery, his wife died and he joined up with the Starjammers. He won their respect and became their leader, as well as lover to Hepzibah. All this time he believed his sons dead, but he is learning the hard what that assumptions are a bad thing.
Background
Personality
Logs
Log(s) happened before the revamp and may not apply in full:
Current Logs:
Ad blocker interference detected!
Wikia is a free-to-use site that makes money from advertising. We have a modified experience for viewers using ad blockers

Wikia is not accessible if you've made further modifications. Remove the custom ad blocker rule(s) and the page will load as expected.