DC/Marvel: Age of Infinite Heroes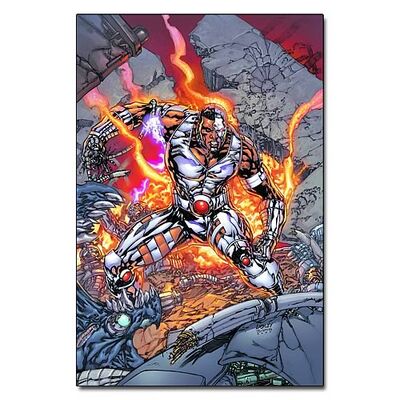 Name
Victor "Vic" Stone
Codename
Cyborg
Species
Cyborg
Age
30s
Affiliation
Titans
Powers/Abilities



Superhuman Strength
Superhuman Intellect
Superhuman Durability
Numerous Functions Such as Sensors and Weaponry

Vic Stone had a terrible accident and Cyborg is what he became. Losing the life he had once known, he refused to be beaten and gathered up a team of powerful youths and formed them into the Teen Titans. Through the years of the Anti-Superhero Act they fought for justice, and were the first official legal superhero group formed after the revoking of the Anti-Superhero Act, but now as the Titans. The team is his family, and he is a loyal, strong man.
Background
Personality
Logs
Ad blocker interference detected!
Wikia is a free-to-use site that makes money from advertising. We have a modified experience for viewers using ad blockers

Wikia is not accessible if you've made further modifications. Remove the custom ad blocker rule(s) and the page will load as expected.