DC/Marvel: Age of Infinite Heroes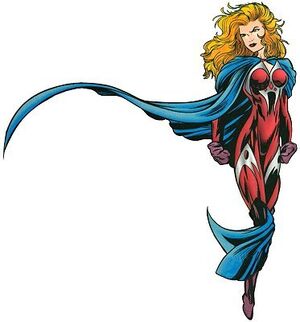 Name
Amanda Sefton (alias)
Jimaine Szardos (real name)
Codename
Daytripper
Species
Human Sorceress
Age
23
Affiliation
Solo
Powers/Abilities



Detecting Magical Auras
Accessing Astral Plane
Teleportation
Illusions
Hypnotism
Shields
Healing
Shapeshifting
Force Bolts
Elemental Control

Jimaine Szardos was an acrobatic in a traveling circles, but now posing as Amanda Sefton, she travels the world.
The woman known as Daytripper is a magic user following the path of the Winding Way. She's said to have great potential.
Background
Personality
Logs
Ad blocker interference detected!
Wikia is a free-to-use site that makes money from advertising. We have a modified experience for viewers using ad blockers

Wikia is not accessible if you've made further modifications. Remove the custom ad blocker rule(s) and the page will load as expected.