DC/Marvel: Age of Infinite Heroes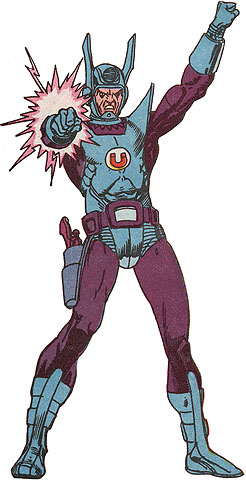 Name
Neal Emerson
Codename
Dr. Polaris
Species
Metahuman
Age
30's
Affiliation
Solo
Powers/Abilities



Magnetokinesis
Genius Intellect

A mentally ill man, Neal Emerson used to be a doctor and a physicist. Exposed to massive amounts of magnetic waves, his mental illness took hold and he became the criminal Dr. Polaris. He tried to run a weapons smuggling ring out of a small town in Arizona but came into conflict with Starman. After a massive explosion, he's believed dead but no body was recovered...
Background
Personality
Logs
Ad blocker interference detected!
Wikia is a free-to-use site that makes money from advertising. We have a modified experience for viewers using ad blockers

Wikia is not accessible if you've made further modifications. Remove the custom ad blocker rule(s) and the page will load as expected.