DC/Marvel: Age of Infinite Heroes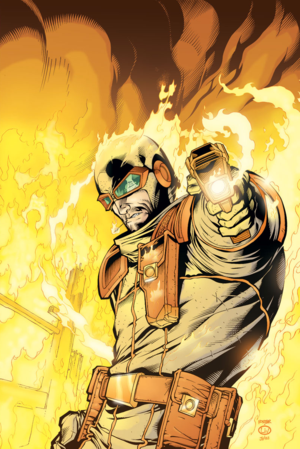 Name
Mick Rory
Codename
Heat Wave
Species
Human
Age
Late 20s/Early 30s
Affiliation
The Rogues
Powers/Abilities



Flamethrower (handgun sized)
Pyrotechnics

Mick Rory a.k.a. Heat Wave is a member of The Rogues and has a fascination with fire since he was a child. A known criminal with his own odd moral code. He actually went straight for a while and served by the side of Barry Allen as a fire investigation consultant, but with his friend's death, he has once again gone back to his wayward ways.
Background
Personality
Logs
Ad blocker interference detected!
Wikia is a free-to-use site that makes money from advertising. We have a modified experience for viewers using ad blockers

Wikia is not accessible if you've made further modifications. Remove the custom ad blocker rule(s) and the page will load as expected.