DC/Marvel: Age of Infinite Heroes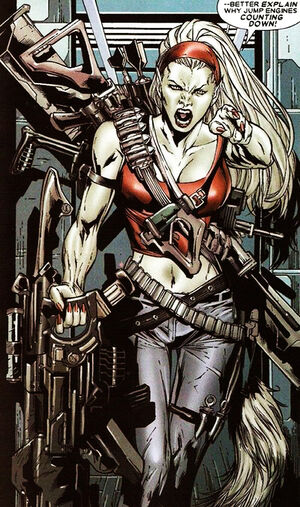 Name
Hepzibah
Codename
N/A
Species
Mephitisoid
Age
Unknown
Affiliation
Starjammers
Powers/Abilities



Enhanced Agility
Enhanced Speed
Enhanced Reflexes
Enhanced Coordination
Enhanced Balance
Retractable Claws
Hyper-Keen Senses
Mind/Mood-Altering Pheromones
Night Vision

Hepzibah is the lover of Corsair and a member of the Starjammers. A rebel with an attitude, she isn't someone to cross. As a friend, she can always be counted on.
Backgrounds
Edit
Personality
Edit
Log(s) happened before the revamp and may not apply in full:
Current Logs:
Ad blocker interference detected!
Wikia is a free-to-use site that makes money from advertising. We have a modified experience for viewers using ad blockers

Wikia is not accessible if you've made further modifications. Remove the custom ad blocker rule(s) and the page will load as expected.