DC/Marvel: Age of Infinite Heroes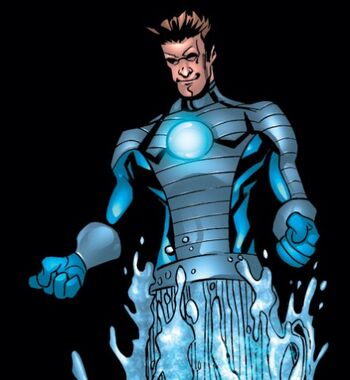 Name
Morris Bench
Codename
Hydro-Man
Species
Altered Human
Age
20s
Affiliation
Buy-able
Powers/Abilities



Water Manipulation
Superhuman Strength
Superhuman Durability
Exceptionally Skilled Fighter

Morris Bench suffered from an accident while in service and became Hydro-Man a super-villain. His most hated enemy is Spider-Man who he blames for his current state of being. He is a sometimes member of the Sinister Six.
Background
Personality
Logs
Log(s) happened before the revamp and may not apply in full:
Current Log(s)
Ad blocker interference detected!
Wikia is a free-to-use site that makes money from advertising. We have a modified experience for viewers using ad blockers

Wikia is not accessible if you've made further modifications. Remove the custom ad blocker rule(s) and the page will load as expected.