DC/Marvel: Age of Infinite Heroes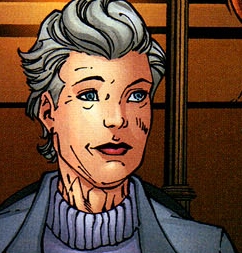 Name
Joan Williams-Garrick
Codename
The Love of Jay's Life
Species
Human
Age
94
Affiliation
Speedsters, Jay Garrick
Powers/Abilities



Extended Natural Life (Due to Ian Karkull)
Cooking
(Grand)Mothering

Joan Garrick is the wife of Jay Garrick. Her cookies are all bragged by the Speedsters as the best in the world, and she is considered to be one compassionate, loving, and patient woman to deal with speedsters all the time.
Background
Personality
Logs
Ad blocker interference detected!
Wikia is a free-to-use site that makes money from advertising. We have a modified experience for viewers using ad blockers

Wikia is not accessible if you've made further modifications. Remove the custom ad blocker rule(s) and the page will load as expected.