DC/Marvel: Age of Infinite Heroes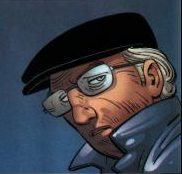 | | |
| --- | --- |
| Name | Leo Zelinsky |
| Codename | N/A |
| Species | Human |
| Age | Late 40's |
| Affiliation | Solo |
| Powers/Abilities | |

Thanks to a word of good faith from none other than Ben Grimm himself, Leo Zelinsky is a tailor popular among the super-set. Working for both hero and villain alike, he makes costumes (any special materials or tech must be supplied by the person who wants the costume!) for those that want them. Working with his own strict set of policies and codes on how he does business with his unique clients, he's one of those nice little secrets for the superhuman community.
Background
Edit
Personality
Edit
Ad blocker interference detected!
Wikia is a free-to-use site that makes money from advertising. We have a modified experience for viewers using ad blockers

Wikia is not accessible if you've made further modifications. Remove the custom ad blocker rule(s) and the page will load as expected.