DC/Marvel: Age of Infinite Heroes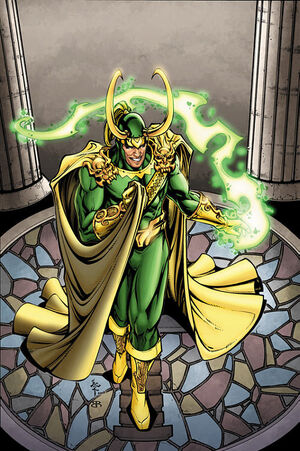 Name
Loki
Codename
God of Mischief
Species
Asgardian/God
Age
Ancient
Affiliation
Asgard/Himself
Powers/Abilities



Superhuman Strength
Superhuman Stamina
Superhumanly Dense Tissue
Superhuman Durability
Superhuman Longevity
Sorcery
Regenerative Healing Factor
Psionics
Shape-Shifting

Loki is the God of Mischief or even Evil for the Norse. A known shape changer, he is highly dangerous and unpredictable, except perhaps for the fact that he would really love to one-up Thor like nothing else.
Background
Edit
Personality
Edit
Log(s) happened before the revamp and may not apply in full:
Current Log(s):
Ad blocker interference detected!
Wikia is a free-to-use site that makes money from advertising. We have a modified experience for viewers using ad blockers

Wikia is not accessible if you've made further modifications. Remove the custom ad blocker rule(s) and the page will load as expected.