DC/Marvel: Age of Infinite Heroes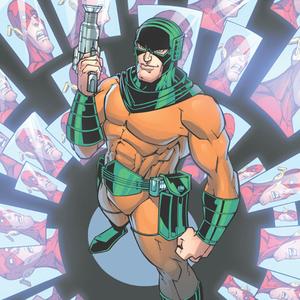 Name
Evan McCulloch
Codename
Mirror Master
Species
Human
Age
30s
Affiliation
The Rogues
Powers/Abilities



Various Powers Over Mirrors
Ability to Travel Through Mirrors
Able to Trap Others Within Mirrors

Mirror Master a.k.a. Evan McCulloch is a criminal and member of The Rogues. He was a Scottish Mercenary and pretty average until he acquired the equipment invented by Sam Scudder, thus adopting the Mirror Master persona. A hard man with an edge for passionless crime, he isn't the type one wishes to get on the bad side of.
Background
Personality
Logs
Ad blocker interference detected!
Wikia is a free-to-use site that makes money from advertising. We have a modified experience for viewers using ad blockers

Wikia is not accessible if you've made further modifications. Remove the custom ad blocker rule(s) and the page will load as expected.