DC/Marvel: Age of Infinite Heroes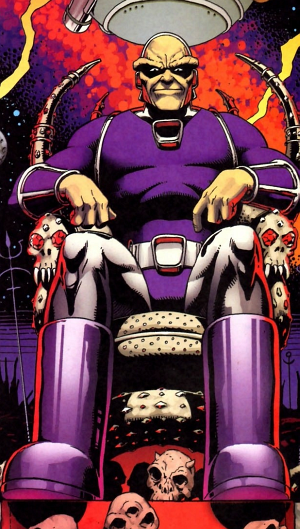 Name
Mongul The Elder
Codename
Mongul
Species
Alien
Age
Unknown
Affiliation
Lord of War World
Powers/Abilities



Superhuman Strength
Superhuman Speed
Superhuman Agility
Superhuman Stamina
Superhuman Durability,
Energy Projection

Mongul the Lord of War World runs an intergalactic television broadcast of battling - often to the death.
Background
Personality
Logs
2012-05-09 - Mongul Mania - It's a battle royale at the Palladium Gardens when Cheetah attacks Wonder Woman, while Mongul comes Earthside to attack Supergirl. Hawkman, Slobo, and Guy round out the slamfest!
Ad blocker interference detected!
Wikia is a free-to-use site that makes money from advertising. We have a modified experience for viewers using ad blockers

Wikia is not accessible if you've made further modifications. Remove the custom ad blocker rule(s) and the page will load as expected.