DC/Marvel: Age of Infinite Heroes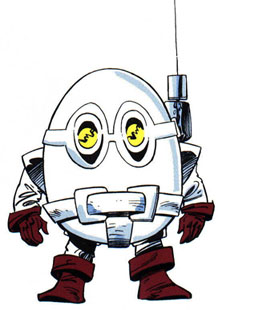 Name
Unknown
Codename
Nanny
Species
Cyborg/Mutant
Age
Unknown
Affiliation
Orphan-Maker
Powers/Abilities



Mind Control
Enhanced by a "Pixie Dust" chemical

Nanny is a former cybertech researcher, who learned of her employers anti-mutant agenda. She ended up in one of her own suits and escaped, but it warped her mind. Now she is trying to save mutant children but getting rid of the parents and taking the newly orphaned children under her own wing.
Background
Edit
History Pre-Revamp
Kidnapped Kitty in North Salem with Orphan-Maker, and take her to London, England.
Introduce Kitty to Sue and Luke, siblings that they killed the parents of in London.
They are defeated by the X-Men, Pete Wisdom and specially Kitty herself.
They are currently under the care and control of the scientists of Muir Island.
Personality
Edit
Log(s) happened before the revamp and may not apply in full:
Current Log(s):
Ad blocker interference detected!
Wikia is a free-to-use site that makes money from advertising. We have a modified experience for viewers using ad blockers

Wikia is not accessible if you've made further modifications. Remove the custom ad blocker rule(s) and the page will load as expected.