DC/Marvel: Age of Infinite Heroes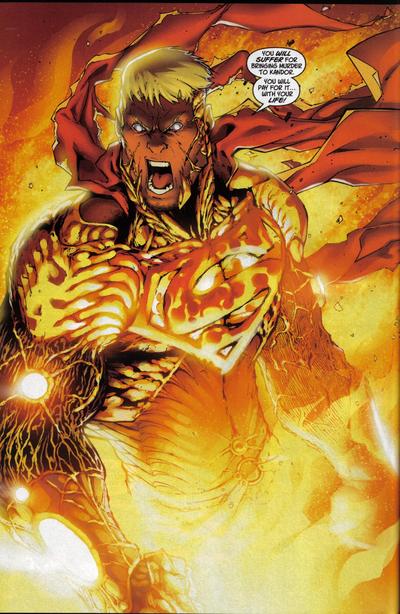 Name
Preus
Codename
Sergent Preus
Species
Kryptonian
Age
20's
Affiliation
New Krypton
Powers/Abilities



Superhuman Strength
Superhuman Speed
Superhuman Stamina
Superhuman Durability
Superhuman Senses
Regeneration
Longevity
Super Breath
Heat Vision
X-Ray Vision
Flight
Armor

Blocks Telepathy
Telepathic Eavesdropping

Sergent Preus is a commander among Krypton's police force. He's highly xenophobic and a fanatical worshiper of 'The Superman'. He bears some animosity towards Kal-El, not considering him the true Superman. He absolutely hates Kon-El and Earth in general.
Background
Personality
Logs
Ad blocker interference detected!
Wikia is a free-to-use site that makes money from advertising. We have a modified experience for viewers using ad blockers

Wikia is not accessible if you've made further modifications. Remove the custom ad blocker rule(s) and the page will load as expected.