DC/Marvel: Age of Infinite Heroes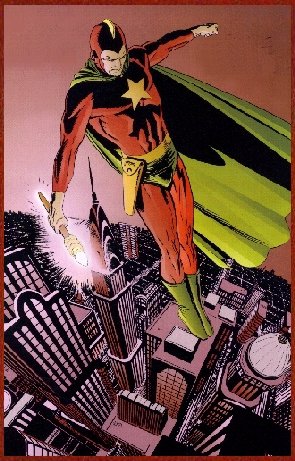 Name
Ted Knight
Codename
Starman
Species
Human
Age
80s
Affiliation
Justice Society of America
Powers/Abilities



Genius Intellect
Wielded the Gravity Rod

Flight
Comic Energy Absorption
Gravity Control

Ted Knight was a wealthy, genius scientist that helped develop the Atomic Bomb. He invented the Gravity Rod and used it to become the hero known as Starman. Starman was Opal City's beloved protector and a member of the Justice Society of America. He passed the Starman mantle and Gravity Rod along to one of his sons but has since died of old age. Recently, Opal City opened the Starman Museum in his honor though.
Background
Personality
Logs
Ad blocker interference detected!
Wikia is a free-to-use site that makes money from advertising. We have a modified experience for viewers using ad blockers

Wikia is not accessible if you've made further modifications. Remove the custom ad blocker rule(s) and the page will load as expected.